There are probably a good number of people who know Nellie Benner from the breakout YouTube show DrugsLab where Nellie, along with co-hosts Rens Polman and Bastiaan Rosman, safely experiments with various narcotics in the name of science. Even without Nellie's looks, the show would probably be extremely successful because of the nature of the show–people taking drugs–but it definitely helps to have an attractive Dutch model on the show. I mean, check out these eyes…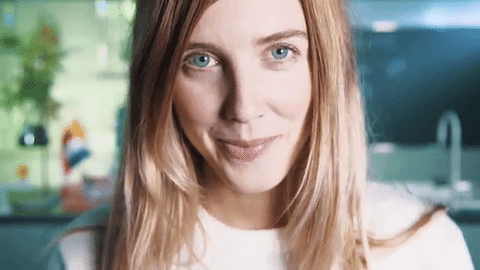 Recently, Nellie has taken substances like cocaine and MDMA on camera to show her audience the real effects that these drugs can have and to discuss the dangers they come with. Other drugs consumed on the show include ketamine, space cakes, GHB, hash, pure caffeine, and others. Each time the hosts take a drug, they're accompanied by a "trip sitter" who makes sure that things run smoothly.
Before Nellie started with Drugslab, she worked as a model and TV presenter/host for a number of Dutch television shows. I think it's safe to say that her recent work with the Dutch viral show is her most popular. In addition to her on-camera work, Nellie also enjoys painting and art of all sorts.
No word yet on whether or not her recent trips have helped or hurt her artwork.