Odell Beckham Jr. has had a lot to celebrate these past couple of weeks. First of all, the Giants increased their win streak to four games last night after their 21-20 win over the Cincinnati Bengals. During those four games, OBJ has been on a different planet in terms of playing ability. Beckham has 27 catches for 414 yards and five touchdowns. In other words, Beckham is having fun again and is also playing like the best receiver in the NFL.
Besides his play on the field, Beckham is also known for his dances and celebrations. Between his antics with the kicking net to his end zone dances, the star wide receiver loves to celebrate. Last night, Beckham took his dancing to another level before the game even started. Watch the video below that was taken at Metlife Stadium.
Live look at me: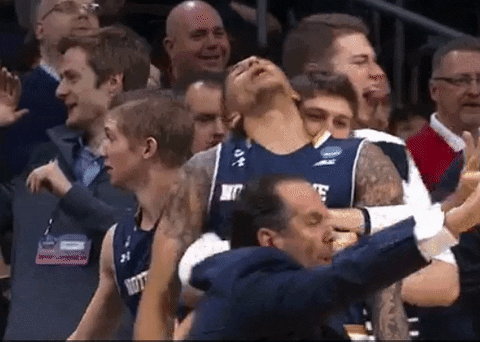 I think Beckham pulled out every dance move possible for those 44 seconds. When OBJ gets in the zone, there is no stopping him. Just when I thought it couldn't get any better, after Beckham scored last night, he decided to do his best Michael Jackson impersonation and bust out the "Thriller" dance.
Say what you want about Odell Beckham. At times, he can be a thorn in your side because he's unpredictable and can lose his head at any second. That being said, when Beckham is on, no one in the NFL can stop him. If OBJ continues to play at a high level and wants to dance, I say dance the night away.